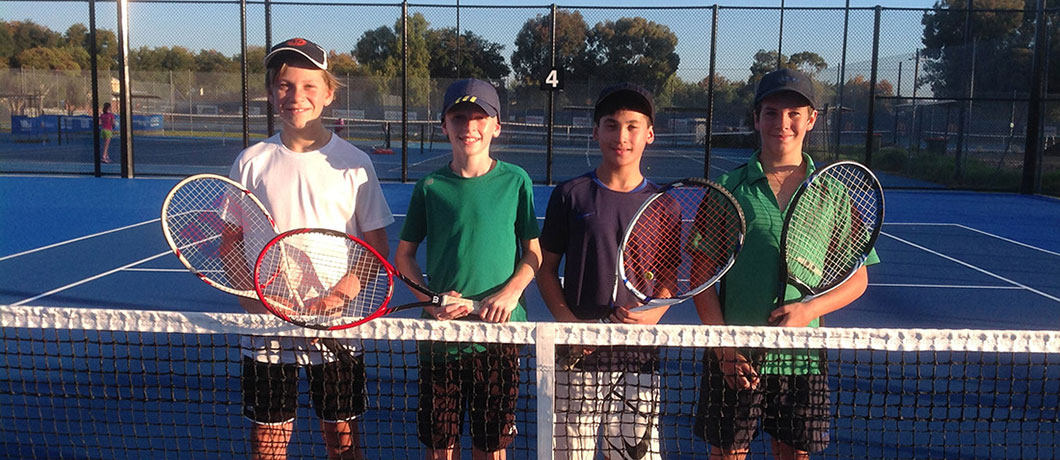 Group Tennis Lessons
There is a 6 week bracket of tennis lessons commencing:
Monday July 16th and concluding Friday August 24th, 2018.
Lessons are available, Monday , Tuesday Wednesday Thursday and Friday Session times:
Session Times:
4.00 pm – 4.40 pm
4.40 pm – 5.20 pm
5.20 pm – 6.00 pm
If you would like to enrol your child into this 6 week bracket of tennis lessons click here to complete and submit our online Registration Form

Fee for the 6 week bracket of tennis lessons is $95.00 and is payable in advance.
Payment is due before the commencement of lessons.
You will be notified by phone before the commencement of term regarding your child's allocated day and time.
Please forward your payment via EFT / Direct Deposit to:
Account name: SF + JA Storer
Bendigo Bank: BSB 633-000
Account Number: 108-275-322
Please provide your child's name as a reference when depositing, thank-you.
Please contact us for more information or click here to complete and submit our online Registration Form